Archives for: April 2010, 29

04/29/10 23:17 , Categories:
blog
The Windsor Spitfires have proven they can win on the road during the 2010 OHL playoffs. Now they head home with a big lead over Barrie in the OHL Championship Series.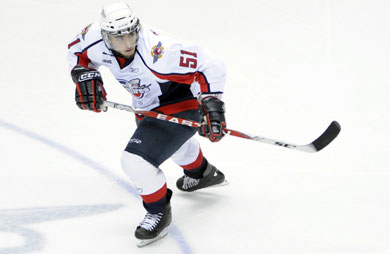 Mark Cundari scored an important shorthanded goal for Windsor.
Aaron Bell/OHL Images

04/29/10 14:15 , Categories:
blog
Game 2 of the OHL Championship Series was Friday night in Barrie. The Windsor Spitfires lead the Colts 1-0 in the series. We had that, along with your questions and comments on anything else OHL related on the Loosepucks Live Blog.