Archives for: May 2010, 21

05/21/10 19:52 , Categories:
blog
On Friday, the Canadian Hockey League confirmed what had been discussed for the past month - junior teams and players will be featured in the next edition of the EA Sports NHL game franchise.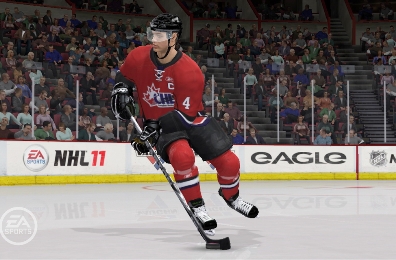 The likeness of Taylor Hall in this fall's EA Sports NHL '11 game.
Courtesy EA Sports

05/21/10 19:03 , Categories:
blog
Loosepucks has joined forces with our friends at Yahoo! Sports Canada as part of a live blog for tonight's semi-final game of the Memorial Cup in Brandon. The host Wheat Kings take on the WHL champion Calgary Hitmen.

05/21/10 01:30 , Categories:
blog
The annual Memorial Cup tournament is a great event, but it can be a marathon. Therefore, a day off for a little time away from the rink can be very helpful.